CAST–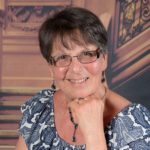 Stephanie Kavasansky (Dr. Jenny Scarlatti) is a retired Department of Education supervisor who has been exploring a career in theater at Kingsborough Community College where she has appeared in four student productions including the Solo Performance Festival, Antigone, Tennessee Williams Festival and The Children's Hour. She was also an assistant stage manager for Detroit 67. She is looking forward to the challenge of appearing on film in "What if?" and working with and learning from a new group of talented creative artists!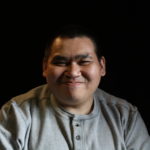 Tommy Ge (Tommy Lee) started in theater thanks to a teacher of his in junior high school who introduced him to Louise. His teacher read an autobiography he had written called "My Life in China". She must have thought Tommy had a flair for drama because after reading it she introduced him to Louise. He's been doing theater on and off throughout junior high school, high school and college. After college he stopped doing theater for eleven years, until Louise and Lynne got back in touch with him to do Fearless Theater's latest project "What If?".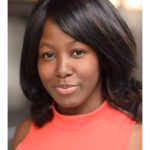 Epiphany Samuels (Savannah Gabriel) is an actress, singer, writer and director. She is also a student at NYU Tisch Drama and Co – Artistic Director of Affirmation Theatre Company. Off & Off-Off Broadway acting credits include: "Time Is On My Side" from "Past, Present and Future" produced by TPAC/WIP; "A Person Thing" from" Inmates Running the Asylum" produced by Atlantic Acting School; and "The Negro Speaks" by Marcus Dargan. Epiphany would like to thank Louise for this amazing opportunity to be a part "What If?"–a beautiful piece of art activism for people with rare disorders, moreover adding Sickle Cell Disease to an already beautiful story. Like her character, Savannah, Epiphany is also a Sickle Cell Survivor and wants to continue raising awareness for rare diseases and disorders. You can contact and follow her on Facebook: https://www.facebook.com/epiphanymusic1991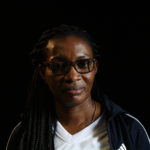 Fiona Hall plays Dr. Elizabeth Phillips, the Laboratory's Key Video Researcher and Analyst who is actively working on the Angelman Project.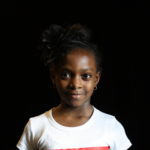 Kemiah Lyte (Kemiah) is a student at KIPP AMP Elementary School and is currently in the 2nd Grade. She enjoys reading, mathematics and her hobby is Dancing. She's very much excited for this play because she gets to meet new people and learn a lot more about kids with rare disease.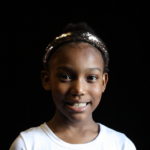 Nia Gomez plays Nia, one of Dr. Phillip's curious eight-year-old twin daughters, who spend their afternoons doing homework, playing video games and helping out the team at the Lab.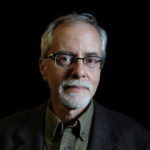 Matt Poltorak (Patrick Murphy) is thrilled to be a member of the "What If?" crew. Having spent many years working in Information Technology, Matt is now enjoying traveling, gardening at his Connecticut home, and volunteering for various non-profit environmental, artistic, and community organizations.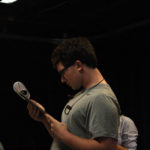 Carter Glace (Hasan, Production Assistant) is a multifaceted member of the "What if?" production, working both as a member of the cast and production team! Living in Yardley, Pennsylvania and a graduate of The Tisch School at NYU, he has worked as a production designer on a First Run nominated film, directed a Judge's Award-winning play at the Writer's Voice Play Festival, and a cast member for the New York Renaissance Faire. Carter would like to thank the cast and crew for welcoming him onto their team and giving them this opportunity!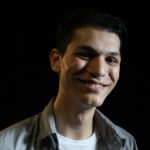 Bailey Riter (Louis Vargas) is from Brooklyn, New York and was interested in drama throughout his whole childhood. He started pursuing his interests from a young age, attending an academy in Manhattan for performing arts. He's currently working his first role in "What if?" for the Fearless Theater company at the NYU Tisch School of the Arts. He feels grateful to work with such talented individuals who share the need to create.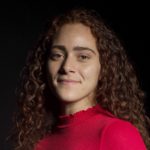 Giovanna Drummond (Maya Rodriguez) is a Washington D.C. native who spent years experimenting with hobbies until she discovered acting. The hobby turned into a passion, which landed her at NYU's Experimental Theatre Wing in Tisch. She appears in "What if?" as Maya, a photojournalist which fits her true life passion for journalism and her insatiable curiosity. Her previous acting experiences have been as uplifting as this one; her portrayal of Beverly in 72 Hour Energy won her Best Actress in the 2017 Secret Theatre One Act Festival LIC in NY.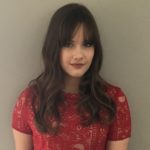 Madison Shaw (Maddie) of Southbury, Conn., currently a sophomore at Emerson College, is also the founder & leader of Maddie's Herd. As an eighth grader, Shaw founded Maddie's Herd, a grass roots patient advocacy organization focused on empowering pediatric patients after navigating her own diagnostic odyssey. Maddie's Herd is committed to working with organizations dedicated to creating positive change in the lives of families living with challenging health circumstances, especially Primary Immunodeficiency (PI) diseases like her CVID. Since 2013, she's hosted an array of events and activities to increase awareness, highlight access to care, and raise funds for patient support and advances in science. To date, Maddie has exceeded her goal to raise $50,000 (currently $63k) before graduating from high school. Maddie serves as a member of the teen council for the Immune Deficiency Foundation as well as a legislative advocacy volunteer. Additionally, she's been a spokesperson for Make-a-Wish Connecticut and the National Organization of Rare Disorders (NORD). Though daily struggles persist, Maddie is working to build a better quality of life and her future is bright. She is an avid reader and accomplished photographer (check out the photos from her Make-a-Wish trip to Iceland). She is inspired by her Political Communications major at Emerson College and hopeful about becoming a best-selling author. Finally, Maddie remains forever dedicated to her advocacy work and building a career that includes advocacy through documentary filmmaking.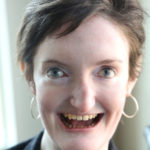 Samantha Myers (Sam) has been a member of the Fearless Theater Company since age 10 when she appeared in the Music Time Cafe. She has been an advocate for people with the rare Jewish genetic disease, Familial Dysautonomia, since the age of eleven when she was on Nick News with Linda Ellerbee, telling her story on a My Life segment. The following year, she was an ambassador for the Make-A-Wish foundation. Since finishing school, she has been studying American Sign language, electric guitar, and takes voice lessons at Daniel's Music Foundation, and works afternoons at the Lower East Side Girls Club.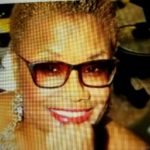 Beverly Johnson (Beverly) is the grandmother of Troy Adams and Trent Adams.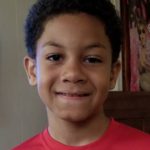 Trent Adrian Adams (Trent): The youngest son of Tameka Adams and Adrian McKenzie. Trent is a 9 year old who attends the Independence Charter School in Philadelphia, Pennsylvania and is currently in the fourth grade. He loves school and is working very hard to continue to keep good grades so that one day he will be a successful professional. He was born in the city of brotherly love, Philadelphia, Pennsylvania. His favorite things to do is play basketball, play video games, watch the Golden State Warriors basketball team and help his mother take care of my brother, Troy, who was born with Angelman Syndrome. He hopes that one day he gets to meet Steph Curry from the Golden State Warriors and with practice, hopefully he'll be as good basketball player as Steph when he grow up. He loves his mother, father, and two brothers, Troy and Leonard. But the BIGGEST part of his family is his grandmother who they call "GING GONG," she is one of the BEST GRANDMOTHERS IN THE WORLD…..…..And………………………………………………… HE LOVES HER.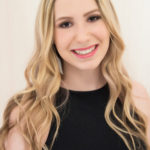 Shira Strongin (Shira), at 19, is an accomplished, award winning activist and writer who has multiple rare diseases that she does not let stop her. She is the founder of Sick Chicks, an international community that works to empower and unite women with disabilities and illnesses. Her writing has been published in places such as Forbes and she has a passion for speaking on topics such as disability rights, women's rights, and engaging the young adult community in advocacy. When Shira isn't lobbying the House and Senate about health policy, she enjoys playing and listening to music, swing dancing, and binge-watching Netflix. Our Website is www.thesickchicks.com.
PRODUCTION TEAM
Louise Tiranoff (Founder/Co-Director of The Fearless Theater Company, Director/Writer): I love being back working with Lynne and the company and this wonderful cast and production team! My other job- Founder/Managing Director – GeneticaLens. Our company has developed filming and editing protocols resulting in the SEE System: a web platform drawing on an extensive collection of original video documentaries produced by our company to facilitate the diagnosis and treatment of rare and difficult to diagnose disorders. Documentary video helps all users (professionals, patients and families) to understand difficult concepts, to more completely grasp the impact of a disorder, and to share concepts with each other across different specialties and backgrounds. Our videos are used by the Centers for Disease Control and Prevention to train Residents and Pediatric Health Care Providers to recognize the signs of autism in children 16 – 30 months. I have worked with expert teams in psychology, pediatrics, genetics and others to create projects in Angelman syndrome, Autism Spectrum Disorder, and Mucopolysaccharidosis. (MPS 1, MPS 2, MPS3c). Our long-term goal: to create an interactive searchable database of natural histories which we as a company produce, including multiple rare disorders of many different types. (PCT Patent Publication WO2016/161301, published 10/6/2016.)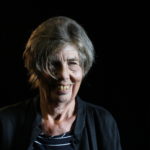 Lynne McVeigh, (Co-Director of The Fearless Theater Company, Producer of "What If?") is thrilled to have the Company, made up of young people with and without disabilities, back in action. Once again, we are bringing to our audience an awareness of issues faced by people with disabilities-this time those with rare diseases. We are also at the Undergraduate Film/TV Department,Tisch School of the Arts, New York University, where we have developed PSAs, plays,and videos and where I, as an associate professor, teach TV, sound, and children's media.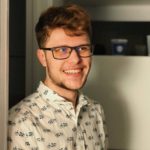 Cole Bannick (Production Manager/AD) is ecstatic to be working on "What if?"! From Half Moon Bay, California, he is currently a Film & Television Student at NYU's Tisch School of the Arts where he actively takes on many roles behind-the-scenes: from writing and directing, to producing, editing, and so on! As he used to work for a theatre company in his hometown, he loves watching plays and musicals in his spare time! He is super excited to be reunited on this show with Producer Lynne McVeigh, his former Television Professor, and work with this exceptionally talented cast and crew!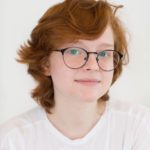 Laine Elliott (Production Designer) is a Yorktown, Virginia native and a current film student at NYU's Tisch School of the Arts, who is excited to be a part of "What If?"! Specializing in production design and visual development, Laine has worked on both student, independent, and commercial short films. Having attended a technical theatre program in high school, they are looking forward to working with a theatre group on this project.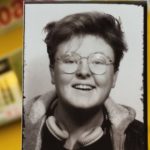 Elena Brosseau (Director of Photography) is excited to be helping bring this heartfelt story to life. She's currently studying Film & Television at NYU, where she's previously worked with some of the "What if?" crew on a children's television show called "Cyber Cadets." She loves good people and bad dancing, and she's honored to be a part of such a truly inspiring and dedicated team of cast and crew.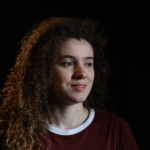 Katherine Watts Margall (Camera Operator) is an undergraduate student majoring in Film and Television at NYU Tisch School of the Arts as well as double minoring in Music and Child and Mental Health Studies in NYU College of the Arts. She has worked on many NYU student films as a grip and sound editor and is always looking to expand her skills in the industry. While in her spare time, she watches films, television shows, and plays video games whilst analyzing the forms to understand how each was possibly made. Katherine is thrilled to work with the cast and crew of "What If?" as a first-time camera operator.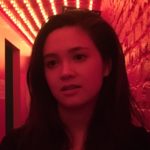 Caroline Ratliff Wang (Camera Operator) is an NYU Tisch film and Stern business student. Raised in Tokyo, Hong Kong, and the California Bay Area, Caroline has wide-ranging experience in film development, pre-production, principal photography, and post-production.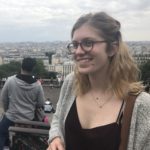 Ryan Brideau (Gaffer) is a Arlington, VA native and a current senior at NYU's Kanbar Institute of Film and Television. Ryan enjoys old, spooky movies and children's media but most of all she loves projects that affect an audiences heart. Though she mostly spends her time writing, illustrating and animating, she is extremely excited to be joining this meaningful project as gaffer.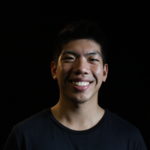 Peem Teerawanichpol (Production Sound Mixer) is excited to work with the Fearless Theatre Company for the first time! He recently graduated from NYU in Film & Television and he is interested in pursuing sound and child psychology. In his spare time, Peem loves to play guitar, explore the city, and binge every Netflix show on the couch. He is very thankful to be part of the production and hopes that this series will support the artistic presence of young people with and without disabilities.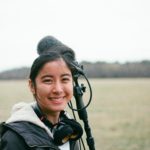 Cha Patra-Yanan (Boom Operator) is a recent grad of NYU Tisch School of the Arts. Originally from Bangkok, Thailand, she now lives in New York and freelances as a sound mixer, boom operator, and animator. She loves exploring new media content, especially children's TV and films. She is incredibly honoured and excited to work with this amazing cast and crew and to be part of this special production!